Surviving and Thriving: Deloraine's Approach in the Era of Covid-19
The current wave of Covid-19 has forced businesses across Manitoba and, indeed, Canada to cease front counter services. The focus has shifted towards ensuring the safety of the community and limiting the spread of the virus. The once-bustling public spaces now echo with the silence of self-isolation, public buildings are under lockdown, and the usual community events have been put on hold indefinitely.
For reporters it is first not to be overwhelmed by a slew of upcoming events and the accompanying anxiety of forgetting one. It's an unexpected opportunity to pause, reflect, and catch up with stories that have been simmering on the back burner.
A Light in the Dark: The Power of Positivity
Despite the seriousness of the situation, there is a pressing need to keep our spirits high to avoid being swallowed by anxiety. The crisis might be the source of many inspiring tales in the end. Spending quality time with our families is just one silver lining. As a mother rightly observed, "we sure are going to get to know our families" – an invaluable opportunity amid the chaos.
Unprecedented Closures and Guidelines in Deloraine-Winchester
As Covid-19 cases continue to surge, the Municipality of Deloraine-Winchester has announced the indefinite closure of all municipal-owned properties. This includes public areas like the skating rink, theatre, community complex, and library. All recreational programs have been halted as well.
The Municipal Office remains closed to the public until further notice. Those returning from travels are urged to self-isolate for 14 days. For updates on Covid-19, check the Manitoba public health website at www.gov.mb.ca/health/coronavirus/ or reach Health Links-Info Sante at 204-788-8200 or 1-888-315-9257 (toll-free).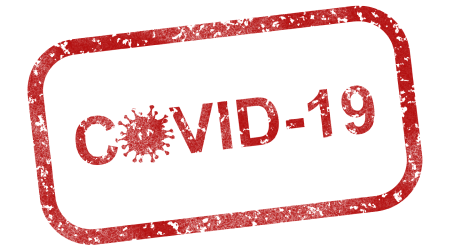 Embracing the Digital Age: Library Services during the Pandemic
With physical closure as of March 17, the library is maximizing its digital resources. With a valid library card, patrons can access a variety of ebooks, audiobooks, and magazines through platforms like Overdrive, Libby, and RBDigital. For any assistance or to get a library card, patrons can reach out to Lorraine via phone. Follow Bren Del Win Centennial Library on Facebook for further updates.
Community Support: Boundary Co-op and Hasselfield Drugs
Boundary Co-op is accommodating its senior customers by opening an hour earlier to provide a less crowded shopping environment. The use of reusable bags has been temporarily suspended. Hasselfield Drugs offers free delivery service for in-town customers and a curbside pickup for out-of-town customers to ensure safety. Their staff is on hand to answer any queries related to prescriptions and over-the-counter medications over the phone at 204-747-2648.